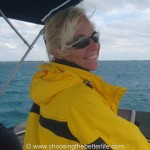 Dearest Better Lifers, hellooooooooooo!  I know I've been remiss about writing for quite some time.  But, it makes for pretty significant neglect when . . .
I missed my own Blog birthday!
February 23, 2014 marked 3 years since I returned to the island, and two years since this Better Life blog was born.  And I missed it.  Yup.
Last year, I celebrated with an Anniversary Roundup, followed by a giant Thank You, a reflection on how the blog came to be, and more – all in my anniversary/birthday week.  This… Continue reading →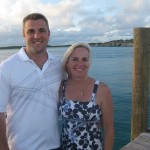 Last month, my brother, Darin, came for a visit and stayed with us for two weeks.  What a lovely time!
Darin had not been to the island for several years – far too long.  Like many of us, he let Life get in the way, and – before he knew it – years had slipped by.  But, oh how sweet to be reminded how much he loves his island home!  Because he, too, grew up knowing and loving this special place.
Of course, the first thing that struck him as he flew above the Exuma… Continue reading →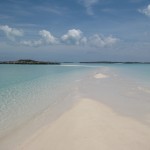 Greetings, Better Lifers! At long last, I post. My sincere apologies for my extended absence.
Today, I write.
I write because I've missed you all.
I write to overcome the increasingly difficult hurdle of writing after an absence and not knowing where to begin.
I write to reconnect with this blog that I enjoy so much.
So, What's Up?
Rather than bore you with a laundry list of what has been taking my attention away from you all lately, I'll share a few highlights. More than that, however, today's blog post is about putting words into action. Choosing the Better… Continue reading →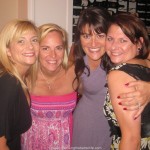 Happy Anniversary Week! Let the celebration continue. 🙂
Some of you may have watched the Academy Awards and the accompanying hoopla. In this award season, people write up their notes and practice their thank-you speeches.  Of course, I have not won an Oscar (although I DID get a sweet Liebster Award recently. Woot! Woot!) But I do think it important to give thanks – every single day.
THANK YOU
This anniversary week, especially, I want to pause to give thanks to so many who helped make the first year of Choosing the Better Life a success.
Thanks to My…
Continue reading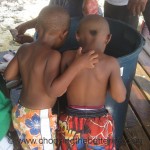 Today, October 12, is a special day.
Why? In addition to simply celebrating another day of Better Life, here are my top three reasons to celebrate today.
Reason # 1 – Discovery Day
On Monday, October 8, the United States (and other countries) observed "Columbus Day" as a holiday.  Similarly, today, the Bahamas (and other countries) recognize Discovery Day.
Discovery Day commemorates Christopher Columbus' arrival in the "New World."  His initial landfall is thought to be on one of the Bahamian islands, what he called Guanahani, on this day in 1492.
Present day, this… Continue reading →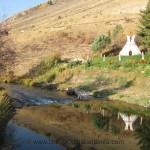 As I've commented before, the Better Life can be enjoyed regardless of the setting. And this island girl travels! Most recently, Beau and I enjoyed a journey into the Wild, Wild West – an area of the United States that neither of us had previously explored.  In short, it was fantastic!
Jackson Hole, Wyoming
This area still feels like the frontier as it's a looooong way from the Bahamas, but it was entirely worth the trip!
After arriving by plane last week, stepping into the chilly mountain evening and eating a late dinner by the hotel, we… Continue reading →
Good morning, Better Lifers!
Today's post is a revised version of an earlier post from March 16, 2012, giving you the background of how I first discovered this island on a family vacation in my teenage years.  Having combed through my storage unit when I was last in Florida, I retrieved old photo albums.  So you now have pictorial accompaniment for the story!
Here is the link to the updated post. Enjoy and have a great week!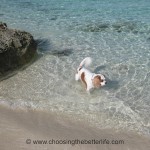 Oh Boy.  What a week.  Why did I disappear again, just after I'd told you I was excited to be writing again?  Well, I was busy keeping my dog alive . . .
After a whirlwind of travel last month, followed by a friendly visit from Tropical Storm Isaac, I was finally enjoying getting settled in to our island routine again.  This is a particularly quiet time of year on the island – turns out hurricane season is not a draw for the tourists – and I was enjoying the slow summer pace.  After… Continue reading →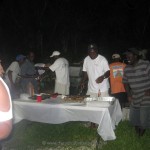 I know, I know, I haven't been posting as much as I used to. And I REALLY do want to get back to it. I've just been having too much fun!!
Most notably, I just came off of a week/end of delightful birthday festivities. But before we talk about that, I'll fill you in on the biggest birthday bash of the summer . . .
Beau turned 50! In the midst of a hectic time, we threw a weekend-long party last month. As you know, our tiny island is home to fewer than 100 full-timers, plus the many visitors… Continue reading →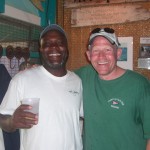 FINALLY! I'm back! What a whirlwind it's been these last few weeks . . .
After a flurry of activity on the island, Beau and I were ready for a relaxing getaway to the Florida Keys. However, the day before we were to leave, my mother reported that my grandmother had just been taken by ambulance to the hospital. Yikes! I put my packing into overdrive, snagged the last seat on the afternoon plane, grabbed Angel and left my island home for three weeks! Thankfully, Grandma lives near Mom in South Florida, which is where Beau and I were… Continue reading →