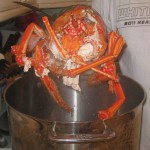 You're probably familiar with lobster tails as a primo meal, perhaps even lobster claws. But have you ever eaten the head of a lobster?  Lots of people believe there's no meat in the head of a lobster or it's not good to eat. I beg to differ . . .
What Kind of Lobster Are We Talking About Anyway?
Although I call them "lobster," the ones we eat around here are not the American/Maine lobster with the giant claws. These are more accurately called spiny lobster (a.k.a. Crawfish). Wikipedia and the Bahamas National Trust can educate you more.
This… Continue reading →
Welcome (almost) to your weekend, Better Lifers!
I will soon unplug and take off for a little island-hopping this weekend. Meanwhile, I leave you with a treat for your own weekend getaway, even if it's just in your imagination for the time being . . .
From Paris to the Bahamas
My blogging pal, Jacki, a.k.a. Momma Expat, is an American living in Paris who blogs at HJ Underway.  On occasional Fridays, Jacki runs a Weekend Getaway series that highlights different locales through pictures and a brief narrative.
I'm delighted to report that she asked me to… Continue reading →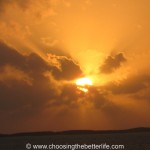 What a week! After kicking off this anniversary with a roundup of the first year, we engaged in hearty thanks, and described the birth and evolution of this blog. Today I'll give you a behind-the-scenes peek at the business of blogging.
This is merely snippets of observation from my own perspective. Anyone who is seriously interested in the business of blogging need only enter a few key terms into Google and a wealth of experience and guidance will pop up. For me, however, it looks like this. . .
Time
The biggest investment I make to this blog is… Continue reading →
Ahhh, blogging.  A year and a few months ago, I didn't know a thing about it.  And then . . .
Origin
I began to think it might be interesting to start a blog. I'd been writing a lot lately for personal projects and feeling like I wanted to write more. Frankly, I don't really remember my very first thoughts about it all, or how I even started to read or check out other blogs.
At some point, I decided it would be a fun way for friends and family to keep up with me from afar. However,… Continue reading →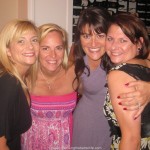 Happy Anniversary Week! Let the celebration continue. 🙂
Some of you may have watched the Academy Awards and the accompanying hoopla. In this award season, people write up their notes and practice their thank-you speeches.  Of course, I have not won an Oscar (although I DID get a sweet Liebster Award recently. Woot! Woot!) But I do think it important to give thanks – every single day.
THANK YOU
This anniversary week, especially, I want to pause to give thanks to so many who helped make the first year of Choosing the Better Life a success.
Thanks to My…
Continue reading
HAPPY ANNIVERSARY,
BETTER LIFERS
!
Happy birthday!
Happy Blogoversary!
Just plain ol' happy happy!
TODAY marks one year of blogging at Choosing the Better Life. Thank you for joining me on this thrill ride.
I've got more to say (what a shock, I know) about one year of blogging and two years of island living. More anniversary tidbits are headed your way in the week to come!
Roundup
Meanwhile, for your weekend reading or reminiscing, here is a roundup of the blog's Top 10 posts from the last year, based on reader popularity as most-viewed posts.  This is… Continue reading →
Well, y'all, I'm trying something new . . .
Various Bahamian dishes and this new
Foodie Friday
series!
Of course, this is not a food blog, and I'm not really a foodie. I'm certainly no chef! I like cooking just fine, but it's not one of my biggest passions or talents. That said, I LOVE to eat good food, and I'm no shrinking violet when it comes to going back for seconds and thirds! Since I'm cooking daily now, I figured it is time to spruce things up.
But the biggest reason for launching this series is that I'm finally… Continue reading →
Did I Just Win a Blogging Award?!
Well, kinda, maybe, sorta.
Have you ever heard of the Liebster Award? I certainly had not. So, imagine my surprise to find I've been nominated for one!
(I wish I could tell you more about the blog/blogger who nominated me and give her the hearty PROPS she deserves. However, from her privacy standpoint – since she operates mostly in the world of the anonymous internet – connecting to me would be a little too much "worlds colliding." So, I'll just say that she deserves every bit of kudos the Liebster Award offered her,… Continue reading →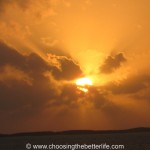 The Week Kicks In
As with most Mondays, mine kicked off yesterday with a flurry of activity . . .
getting ready for our upcoming blog anniversary (woot! woot!), catching up on email and social media stuff from my mostly-unplugged weekend, composing a long overdue response email to one of my besties, working on a few writing projects, paying bills online and checking accounts, updating Quicken, running external backup to my hard drive, laundry, cooking, house-straightening, dog haircut and tick check, computer assists to Beau for his business, airport run to pick up documents arriving from Nassau, delivery of said…
Continue reading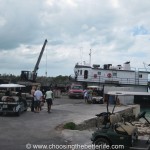 Lately, the Bahamas has been making the news (in good ways)!
Behold The Islands of the Bahamas
Did you notice the oh-so-pricey, but very well done, advertisement that the Bahamas' Ministry of Tourism aired during the Super Bowl?  Beau and I were watching the game (and commercials!) at a local bar. As one particular ad began, we were struck by the beautiful waters being shown. We each thought the same thing, "That looks like the Bahamas."
As the footage rolled, he recognized the islands depicted. When the commercial concluded, "Behold the Islands of the Bahamas" and the logo for… Continue reading →