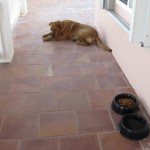 This blog post was prompted by two things I was doing the other day when I happened to think about each of them, "I could do this all day long and never tire of it." So I set pen to paper (err, fingers to keyboard) and started to write about it. What were those two things that were so special as to inspire a blog post? Well, let me set the scene for you . . .
It was an early evening on the island. The sun was performing a beautiful slow dance toward the horizon, and the sea sparkled… Continue reading →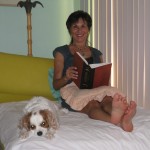 Happy Mother's Day to my own wonderful mother (and grandmother and aunts and cousins and mommy friends)!
In honor of my mother, I am breaking my usual weekend silence on the blog to wish her and all of the Better Life mamas a wonderful Mother's Day. You mothers do so very much for your children and families, and you deserve to be celebrated!
To my own mother, thank you for your unconditional love, ever-ready smile, intuition, comforting hugs, steadfast support, exuberant enthusiasm, patience, understanding, playfulness, wisdom, beauty, life lessons, address-sharing, island errands and grandpuppy-sitting! You're my number one cheerleader, and… Continue reading →
Dearest Readers, consider this my TEMPORARY farewell. Regatta fever continues. Now my adrenalin is really racing as we are about to set sail! Literally. We are leaving on a friend's sailboat and leisurely headed down to the Regatta. (My family is visiting and taking care of the house and Angel, and I'll be delighted to spend more time together upon my return.)
I won't bother taking my computer with me, and I don't have any mobile gadgets other than a very basic cell phone. Upon leaving the States, I gave up the old Blackberry! While Bahamians also have all… Continue reading →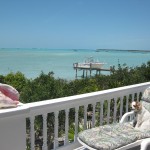 Dear Readers, I hope you've been having a wonderful, Better-Life kind of week! I definitely have. I've been relishing being back home: nesting, organizing closets, cooking, laundry, catching up on my "lists," seeing friends, eating fish and lobster (lobster season is now closed but people keep some frozen to have on hand), boat rides, fishing (nothing caught, but still fun), snuggle time with Angel, planning some summer activities with the local kids, working on freelance writing project proposals, enjoying the night's bright sky as the moon nears full, going for walks and so much more good island living!
The morning… Continue reading →
Good morning, everyone!  I hope you had a wonderful weekend. I definitely did. I enjoyed home-puttering, boat ride, visit and cookout on neighboring island, dinner with friends, dress-up party at the local marina and plentiful dancing, leisurely breakfasts, movies from the comfort of couches, book-reading and – of course – Angel antics.
My post today is focused on YOU.  What questions do you have about island living or otherwise related to Choosing The Better Life?  Please submit your questions as comments here or on Facebook (www.facebook.com/ChoosingTheBetterLife), and I'll answer them in an upcoming post. … Continue reading →
Good morning and welcome to your Friday!  Although I no longer groan "TGIF" with a heavy sigh of relief, Fridays still mean the end of the work week to me, so I still enjoy the particular lightness of weekends.  Weekends are when I might actually sit down with a book in the middle of the day.  Weekends are certainly prime time for fishing/snorkeling/diving excursions, visits to other islands to see friends and more social time with the islanders who have been working all week.
I usually keep distance from my computer on the weekends, too.  I'm… Continue reading →