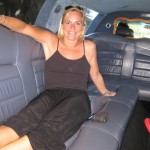 Hello, Better Lifers! Well, I've been globe-trotting again. This time, it was out to southern California for a bit of a vacation. The 3,000 mile flight from Miami to Los Angeles is the longest flight to date for my Beau, and I'm pleased to announce it went well on both the outbound and the return. Each trip, we seem to stretch further, and I'm interested to see if he's up for an overseas jaunt at some point. I keep telling him, "it's just another movie!" in terms of additional flight time.
But I digress. We had a wonderful trip and… Continue reading →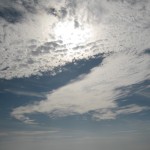 A few weekends ago, I enjoyed A Perfect Day.
It was a weekend morning and absolutely beautiful.
Leaving with friends, we piled into a boat and headed out to sea just before 9:00 a.m. for some fishing.  Into the deep water on the east side of the island, we baited the rods with ballyhoo.
The boys fished off the stern, and the girls lounged in the sun on the bow.  After we had trolled along for a while with no luck, we pulled in the lines to check them.  Sure enough, somebody… Continue reading →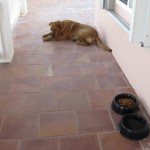 This blog post was prompted by two things I was doing the other day when I happened to think about each of them, "I could do this all day long and never tire of it." So I set pen to paper (err, fingers to keyboard) and started to write about it. What were those two things that were so special as to inspire a blog post? Well, let me set the scene for you . . .
It was an early evening on the island. The sun was performing a beautiful slow dance toward the horizon, and the sea sparkled… Continue reading →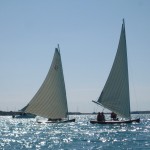 My Dearest Better Lifers, thanks for your patience as I get caught up after a whirlwind regatta!
As you know, I've had Regatta Fever and have been posting Champion Sailboat Journals, Sailing Videos Clips and more. Finally, I have sifted through more than 600 personal photographs of the race week to cull them to a far-more-manageable 59 to share with you. These pics capture the essence of an incredible week. Of course, NOTHING can convey the excitement, adrenaline, pride and sheer pleasure of being there, but I hope to give you a taste.
Hellooooooo, Better Lifers! I've missed you!
Regatta was wonderful, and I'll fill you in soon. Weather was pretty tricky – the same front that saturated Florida also doused the Bahamas. Thankfully, Mother Nature granted enough of a respite that the boats were able to race, but then she kicked in again and delayed our return by several days. Upon my return, I was greeted with a flooded downstairs in my own home. Thankfully, my visiting mother had stanched the tide. I helped with the cleanup and enjoyed the remaining days of her visit.
It's also been hectic around here as… Continue reading →
Dearest Readers, consider this my TEMPORARY farewell. Regatta fever continues. Now my adrenalin is really racing as we are about to set sail! Literally. We are leaving on a friend's sailboat and leisurely headed down to the Regatta. (My family is visiting and taking care of the house and Angel, and I'll be delighted to spend more time together upon my return.)
I won't bother taking my computer with me, and I don't have any mobile gadgets other than a very basic cell phone. Upon leaving the States, I gave up the old Blackberry! While Bahamians also have all… Continue reading →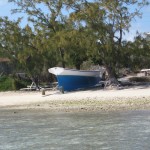 Regatta fever continues! While I ready myself for the trip, I thought you might enjoy some journal excerpts from our local sailboat from earlier this year . . .
Tuesday, January 3, 2012
Gently, I bob in the turquoise waters of my home in the out islands of the Bahamas. All 28 on-deck feet of my wooden hull bask in the new year's sun, while my seven foot draw drifts on a single keel below and my 60 foot mast stands regally above. The massive canvas sheet which serves as my mainsail is drying out on land nearby. Thanks to… Continue reading →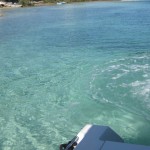 Ahhh, the Better Life! It's all a state of mind. I mean, here I am, in the most beautiful, pristine, idyllic setting one could wish for, and I STILL get caught up in a frantic flurry of the almighty Things To Do. On a typical day this week, for example, I started my day at 6:30 a.m. per usual. It quickly turned into a day of blog posting, social media responses, catching up on overnight email, starting laundry, walking the dog, hanging laundry to dry, mopping the floor, cleaning the bathroom, paying bills online, making lunch, visiting with my beau… Continue reading →