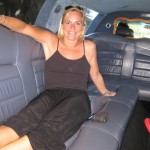 Hello, Better Lifers! Well, I've been globe-trotting again. This time, it was out to southern California for a bit of a vacation. The 3,000 mile flight from Miami to Los Angeles is the longest flight to date for my Beau, and I'm pleased to announce it went well on both the outbound and the return. Each trip, we seem to stretch further, and I'm interested to see if he's up for an overseas jaunt at some point. I keep telling him, "it's just another movie!" in terms of additional flight time.
But I digress. We had a wonderful trip and… Continue reading →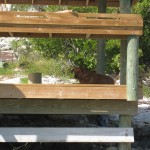 One evening last week, we took the boat out for a couple hours. With daylight savings, our evenings are longer now and conducive to such weekday adventures!
This particular boat excursion was in a 17 foot Boston Whaler, the boat in which I'm being taught to actually DRIVE (and dock and anchor and tie up, etc.) rather than to simply enjoy going along for the ride. But I begged off taking the wheel first since I wanted to snap some blog photos for you!
Off we went. We pulled away from the private dock and waved good-bye to Milo, one… Continue reading →