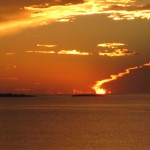 Where Have I Been?
In the last four months, I have published a paltry four blog posts.  Sigh.
Since the flurry of Regatta season, I have been dashing from one thing to the next, with a great deal of travel as well.  I touched on some of this in an earlier blog post, and I am delighted to report that all health issues are seemingly resolved, and my family and I are in great health and spirits.
Where Am I Now?
I am also delighted to report that I am happily home on the island and enjoying… Continue reading →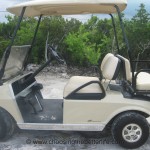 G'day, Better Lifers!  I'm having a delightful Thursday and thought I'd share some of it with you.  This isn't a comprehensive view of the day, but is a glimpse into some of the little snippets that are blending together to bring me joy today.
First of all, this post is a labor of love because my rapid typing skills are on a major slow-down today.  I cut my index finger, and it remains sore on the typing tip.  BUT, what led to the cut is most excellent – I was cleaning Beau's new golf cart!… Continue reading →