Great day to you, Better Lifers! Today, I am excited to announce something new for the blog . . .
I previously wrote about my love of music.  Before too long, you'll also read about my love of books.  Certain books (and a few blogs) were pivotal in my journey from Before to Now, from There to Here, and the evolution of my life on an island and blogging about it all.
I look forward to sharing favorite music, books and blog posts with you in the near future with a new Better Life series which… Continue reading →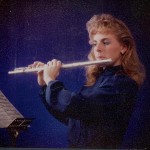 Music. One of my passions. From as early in life as I can remember, my home and heart have been filled with music.
The music of my childhood.
Both of my parents played instruments as youngsters, have good singing voices and love music. Throughout my childhood in the 70's, joyous sounds of singing and old records regularly flooded our home.  My dad even enjoyed moonlighting as lead singer in a band when he was in graduate school and I was in pre-school.  (Those were the days when a little girl could ride on the gas tank… Continue reading →