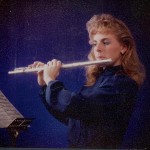 Music. One of my passions. From as early in life as I can remember, my home and heart have been filled with music.
The music of my childhood.
Both of my parents played instruments as youngsters, have good singing voices and love music. Throughout my childhood in the 70's, joyous sounds of singing and old records regularly flooded our home.  My dad even enjoyed moonlighting as lead singer in a band when he was in graduate school and I was in pre-school.  (Those were the days when a little girl could ride on the gas tank… Continue reading →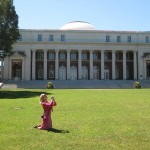 "How did you end up living on an island?" This question is posed to me on a near-weekly basis. The end result was a few decades in the making, so it defies any succinct answer, but I'll give it a shot.
Where Were You Before You Moved To The Island?
After graduating law school and obtaining a Master's Degree in Education in the Midwest, I moved to South Florida (where my parents and brother had relocated) and worked for four years as an educational/legal consultant to school districts across the southeastern United States.
Then, for a variety of reasons, I… Continue reading →