Last week, I posted about things I miss (and don't miss) as it relates to the specifics of island living. Today, we tackle the bigger picture of what I miss (or don't miss) as it relates to the major changes I've made in leaving the practice of law and life in a big USA City for life on a tiny island.
So, in that context, do I miss it? The general answer is a resounding no. Particularly, when people ask me if I miss practicing law, I surprise even myself by answering that I haven't missed it or looked… Continue reading →
Sometimes, people will ask me, "Do you miss it?" The specifics they're ascribing to that question depend on the context of whatever we've just been discussing. However, it usually falls into one of two scenarios: (1) Island Living – the micro view of the challenges inherent in living on a tiny island, or (2) Big Life Change – the macro view of how dramatically I've changed my life. Let's tackle the first one here today.
Island Living
I've described before just how very small this island actually is. When talking about life here, which necessarily involves limited shopping and entertainment… Continue reading →
I've been ruminating on this post for a while. As you can tell, I try to have an upbeat approach to most things. Yet, sometimes, with these blog posts, I've wondered if readers ever roll their eyes or think I'm just some fluffy Pollyanna.
Background
Although I have always been a glass-half-full optimist, I believe that I'm also grounded in reality. I was fortunate to enjoy a stable, protected, happy childhood as a solid foundation from which to springboard into the world. As I entered adulthood and life brought its various experiences – good, bad and otherwise – my world… Continue reading →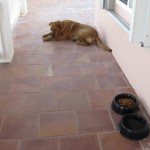 This blog post was prompted by two things I was doing the other day when I happened to think about each of them, "I could do this all day long and never tire of it." So I set pen to paper (err, fingers to keyboard) and started to write about it. What were those two things that were so special as to inspire a blog post? Well, let me set the scene for you . . .
It was an early evening on the island. The sun was performing a beautiful slow dance toward the horizon, and the sea sparkled… Continue reading →
Dearest Readers, consider this my TEMPORARY farewell. Regatta fever continues. Now my adrenalin is really racing as we are about to set sail! Literally. We are leaving on a friend's sailboat and leisurely headed down to the Regatta. (My family is visiting and taking care of the house and Angel, and I'll be delighted to spend more time together upon my return.)
I won't bother taking my computer with me, and I don't have any mobile gadgets other than a very basic cell phone. Upon leaving the States, I gave up the old Blackberry! While Bahamians also have all… Continue reading →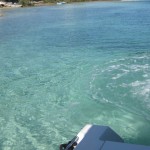 Ahhh, the Better Life! It's all a state of mind. I mean, here I am, in the most beautiful, pristine, idyllic setting one could wish for, and I STILL get caught up in a frantic flurry of the almighty Things To Do. On a typical day this week, for example, I started my day at 6:30 a.m. per usual. It quickly turned into a day of blog posting, social media responses, catching up on overnight email, starting laundry, walking the dog, hanging laundry to dry, mopping the floor, cleaning the bathroom, paying bills online, making lunch, visiting with my beau… Continue reading →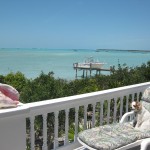 Dear Readers, I hope you've been having a wonderful, Better-Life kind of week! I definitely have. I've been relishing being back home: nesting, organizing closets, cooking, laundry, catching up on my "lists," seeing friends, eating fish and lobster (lobster season is now closed but people keep some frozen to have on hand), boat rides, fishing (nothing caught, but still fun), snuggle time with Angel, planning some summer activities with the local kids, working on freelance writing project proposals, enjoying the night's bright sky as the moon nears full, going for walks and so much more good island living!
The morning… Continue reading →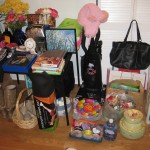 If you've been reading along with me, you'll know that the answer to Part 1 of this question involved opening myself up to broader possibilities and taking the leap of quitting my job as a lawyer. As I wrote in that post, my job for the next year was going to be to design an exciting new life, one that was more in alignment with my true self and how I really felt inside, now that I would have the luxury of time to sift through the clutter of our hectic lives and figure mine out!
Okay, So You…
Continue reading
In my About page, I noted that spirituality was an important part of my life, although I wasn't going to talk about God much here. I feel that is a personal thing, and each person can decide what God is or isn't, or what spirituality does or doesn't mean for them. My view is all-inclusive, and I don't want to alienate or exclude anyone, especially my dear readers.
That said, something crossed my path this morning that I wanted to share . . .
I read the Daily Word most mornings. It's a little daily devotional book (that you can… Continue reading →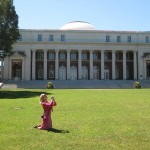 "How did you end up living on an island?" This question is posed to me on a near-weekly basis. The end result was a few decades in the making, so it defies any succinct answer, but I'll give it a shot.
Where Were You Before You Moved To The Island?
After graduating law school and obtaining a Master's Degree in Education in the Midwest, I moved to South Florida (where my parents and brother had relocated) and worked for four years as an educational/legal consultant to school districts across the southeastern United States.
Then, for a variety of reasons, I… Continue reading →