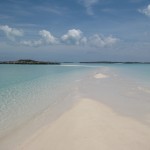 Greetings, Better Lifers! At long last, I post. My sincere apologies for my extended absence.
Today, I write.
I write because I've missed you all.
I write to overcome the increasingly difficult hurdle of writing after an absence and not knowing where to begin.
I write to reconnect with this blog that I enjoy so much.
So, What's Up?
Rather than bore you with a laundry list of what has been taking my attention away from you all lately, I'll share a few highlights. More than that, however, today's blog post is about putting words into action. Choosing the Better… Continue reading →